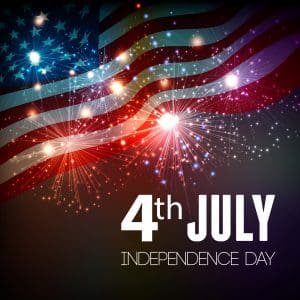 Fourth of July festivities are quickly approaching. Brace yourself for the following two exceptionally easy recipes for your 4th of July BBQ. Just make sure that meat is sourced from a reputable seller such as The Butchershop.
BBQ Flank Steak
Ingredients
Marinade Ingredients
1/3 cup olive oil
2 cloves garlic, minced
2 Tbsp red wine vinegar
1/3 cup soy sauce
1/4 cup honey
1/2 teaspoon freshly ground black pepper
Other Ingredients
2 pounds flank steak
1. Combine the marinade ingredients in a large bowl. Place steak in the bowl and turn so that it is completely coated with the marinade. Chill and marinate for at least 2 hours and up to overnight.
2. Prepare your grill for high, direct heat with one part of the grill for lower, indirect heat.
3. Remove the steak from the marinade, place steak on the hot side of the grill. Grill for a minute or two on each side to get a good sear, then move the steak to the cooler side of the grill, cover and cook a few minutes more until done to your liking.
4. When the steak has cooked to your preferred level of doneness, remove from the grill and place on a cutting board. Cover with aluminum foil to hold in the heat while the steak rests for 10 to 15 minutes.
Chipotle Crusted Pork Tenderloin
1 teaspoon onion powder
1 teaspoon garlic powder
3 tablespoons chipotle chile powder
1 ½ teaspoons salt
4 tablespoons brown sugar
2 (3/4 pound) pork tenderloins
Preheat grill for medium-high heat.
In a large resealable plastic bag, combine the onion powder, garlic powder, chipotle chile powder, salt, and brown sugar. Place tenderloins in bag and shake, coating meat evenly. Refrigerate for 10 to 15 minutes.
Lightly oil grill , and arrange meat on grill. Cook for 20 minutes, turning meat every 5 minutes. Remove from grill, let stand for 5 to 10 minutes before slicing.