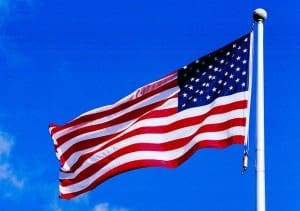 As Memorial Day approaches this weekend, we reflect on those who died for our country's hard-won freedom. That is what the holiday is about, first and foremost. A nice complement to this most revered day is a gathering with friends and family to share memories of loved ones who have served, enjoy the beautiful weather and eat great food. The Butcher Shop is proud to honor all who have fallen in battle, an honor marked by Memorial Day this weekend. It also marks the start of family barbecues for the summer, so head on over to get something for the grill.
Not sure what to cook on your grill this Memorial Day try this BBQ Beef Rib recipe
Ingredients
4 to 5 pounds/1.8 to 2.3 kg beef back ribs (about 10 ribs)
1/2 cup/120 mL ketchup
1/2 cup/120 mL honey
1 4-ounce/120 mL can green chilies, diced
1 large onion, chopped
4 cloves garlic, minced
1 teaspoon/5 mL cayenne
1 teaspoon/5 mL salt
1 teaspoon/5 mL black pepper
1 teaspoon/5 mL dry mustard
Preperation
Trim excess fat from beef ribs. Combine salt, pepper and cayenne. Rub over the ribs. Preheat grill and prepare for indirect grilling with a drip pan. Place ribs on grill over drip pan and close the lid. Cook for about 3 to 3 1/2 hours over a medium low, indirect heat (try to keep the temperature under 265 degrees F/130 degrees C).
To prepare sauce combine onion, honey, ketchup, chili peppers, garlic and mustard in a sauce pan. Heat over a low temperature, stirring until even and warm. When the ribs are nearly finished begin brushing the sauce on them until you get a thick coating.