Spring is in the air, and that means more outdoor time and being able to enjoy the fresh air and the beautiful flowers that are starting to bloom. It is finally time to start your barbeque season! If you are looking for a great new recipe to try out on the grill this spring time try these grilled sirloin skewers with peaches and peppers.
Ingredients
KEBABS: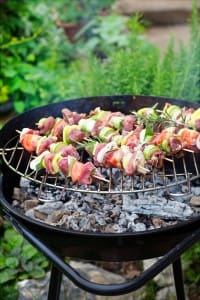 1 1/2 tablespoons ground cumin
1 1/2 tablespoons cracked black pepper
2 3/4 teaspoons kosher salt
2 pounds boneless sirloin steak, cut into 48 (1-inch) pieces
4 peaches, each cut into 8 wedges
2 small red onions, each cut into 8 wedges
2 large red bell peppers, each cut into 8 (1-inch) pieces
Cooking spray
SAUCE:
1/2 cup chopped fresh parsley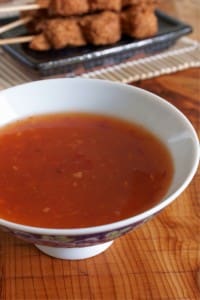 1/4 cup red wine vinegar
1 teaspoon olive oil
1/4 teaspoon kosher salt
1/4 teaspoon cracked black pepper
3 garlic cloves, minced
Parsley sprigs (optional)
Preparation
Prepare grill.
To prepare kebabs, combine first 7 ingredients; toss well. Thread 3 steak pieces, 2 peach wedges, 1 onion wedge, and 1 bell pepper piece alternately onto each of 16 (12-inch) skewers. Place kebabs on grill rack coated with cooking spray; grill 6 minutes or until tender, turning occasionally. Place kebabs on a platter; cover loosely with foil. Let stand 5 minutes.
To prepare sauce, combine chopped parsley and next 5 ingredients (chopped parsley through garlic), stirring with a whisk. Spoon over kebabs. Garnish with parsley sprigs, if desired
This recipe is a great one to make when you are having a party this spring. It is quick and easy and always a big hit for all of your guests. Get your spring started early with a great outdoor barbecue.