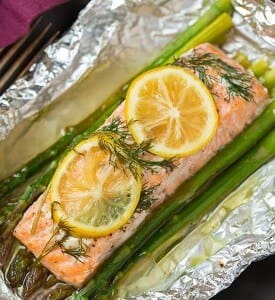 With spring here in all its glory and summer not far behind, it's time to prep your grill for the upcoming barbecue season. If you're like most people, you love to barbecue in the warm weather for friends and family thanks to the grilled, slightly smoky flavor it lends to any meat: chicken, ribs, steak, burgers, hot dogs and anything else you can throw on there. You can even grill up veggies of your choice, from zucchini to corn on the cob. Get creative this summer with your barbecue style, and become the grilling chef of the neighborhood that everyone asks for!
Let's talk about the many different ways to master the grill.
Gas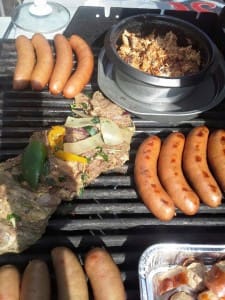 Using a propane tank, these types of grills are often the quickest to grill up some grub when you're on a time constraint. This fast, clean and simple way to barbecue is one of the more popular options. Many modern models have various levels for grilling different foods, with rotisserie attachments and even stove tops on the side. This is an ideal option for quick and easy burgers, hot dogs or a simple steak.
Charcoal
A grill that uses charcoal briquettes takes a bit longer to slow-cook ribs and other meats, but many people prefer the taste of charcoal grilled foods over any other type. A traditional and classic way to grill in the backyard, the smoky flavor you enjoy comes from the long-lasting heat from briquettes that fuel the fire. You'll find this is a bit more messy than gas and it takes longer to enjoy a barbecue, but it's a favorite among many. This option is great for thick steaks, whole turkeys, brisket, pork chops, chicken and even hearty cuts of fish like tuna steaks.
Wood Smoke
This is produced by a smoker grill that slow cooks foods on low thanks to aromatic woods that give meat a signature flavor intensity and tenderness unmatched anywhere else. Great for slow cooking ribs, you can't beat the flavor wood smoke provides.
Fire Pit
Where else can you cook meat for a barbecue and enjoy a campfire at the same time? By placing a grate over your pit, you can quickly grill up anything from steaks to hot dogs, not to mention marshmallows for later! No matter which method you choose for your backyard barbecues, you're sure to make some tasty summer meals.