Do you hate cooking after a busy day at work but still want to feed your family something delicious and nutritious?  This cheesy potato and sausage casserole can be made ahead of time and then baked after a busy day and tiring commute.  
You can alter the ingredients to fit your family's tastes, too.  The Butcher Shop carries a wide variety of sausages, allowing you to be creative with your meal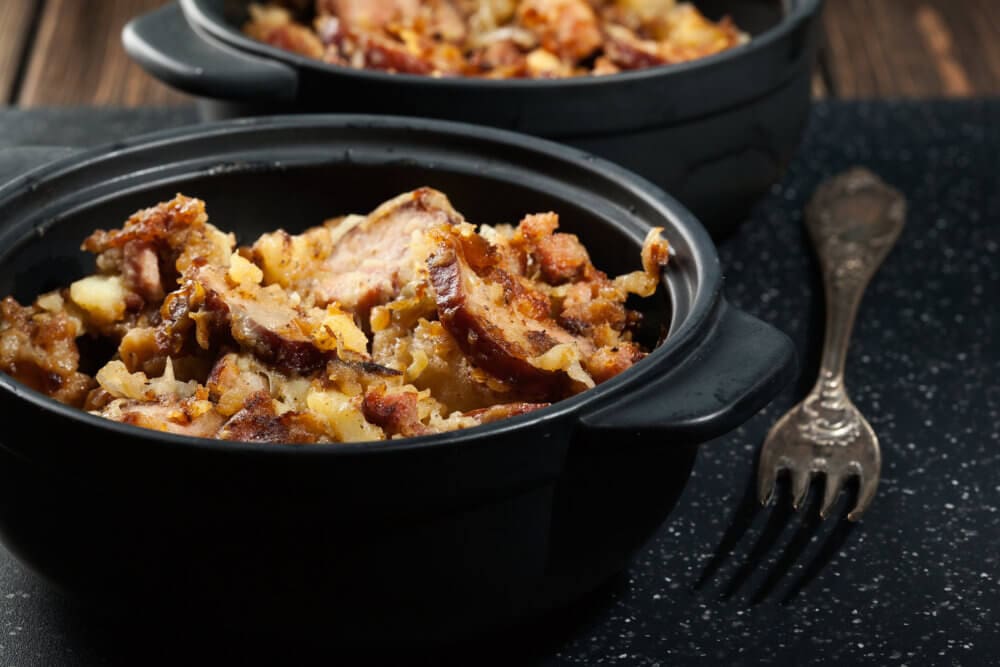 preparation.  For example, this same recipe can be made with jalapeno sausages and Monterey jack cheese and served with salsa and sour cream.
Ingredients:
½ pound of your favorite

TBS cooked sausage

, sliced into ⅓ inch pieces.

1 10.5-ounce can condense cream of celery soup

½ cup milk

½ cup green onion, finely chopped

½ cup red bell pepper, finely chopped

½ teaspoon salt

¼ teaspoon ground pepper

4 cups gold potatoes, washed and sliced

1 tablespoon butter, diced

1 cup cheddar cheese, shredded
Cheesy Potato and Sausage Casserole Directions:
 Preheat the oven to 350°F.

 Spray a casserole dish or baking dish with non-stick cooking spray.

 In a mixing bowl, whisk together the soup, milk, onion, bell pepper, salt, and pepper.

 Layer half of the potatoes in the casserole dish.  Cover with half of the sliced sausage and half of the soup mixture.  Repeat for a second layer.  Place the diced bits of butter around the top.

Cover the casserole with foil and bake for 1 hour and 15 minutes.  

Remove the foil and sprinkle cheddar cheese on top.  Bake uncovered for another 15 minutes or until the cheese has melted.

Allow to sit and cool for 15 minutes before serving.
Stop by The Butcher Shop for the Freshest Meats and Local Produce
Why purchase meat and produce from a grocery store that comes from who knows where?  We have such excellent, fresh meat and produce available to us locally!  The Butcher Shop is your one-stop shop for locally sourced meats and produce from farms right here in Southern Oregon.  At TBS, you'll find the perfect cut of meat for your meal, plus fresh-baked loaves of bread, fresh fruit and vegetables, local wine and beers, and even quality food specifically for your canine.  Stop by today or call ahead to pre-order your ingredients.