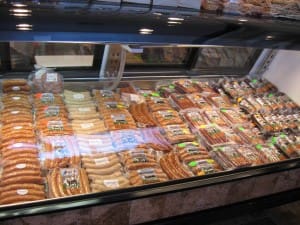 Fresh, environmentally responsible meat and seafood is only a short drive away.
At The Butcher Shop in Eagle Point, OR, we source all of our meat locally.
Our butchers are skilled carvers, who process a wide variety of meats. From quality cuts to house-made sausages and cured meats, we have everything you'd expect from your new favorite butcher, and much more.
Our ground beef is ground and processed in our facility to guarantee the freshest quality and lowest price for our valued customer.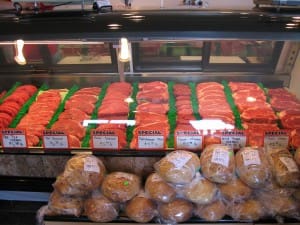 Fresh Meat:
Natural, Non-GMO, and free range meat sourced from local farmers
House made sausages
Smokehouse jerky
Famous dry-cured hams and smoked turkeys
Marinated Favorites
Marinated Tri-tip
Carne Asada-marinated skirt steak
Along with everything found in our shop, we are also available for full processing of farm animals and game. With a fully mobile processing unit, we can come directly to your home or farm.
Visit The Butcher Shop on Shasta Ave in Eagle Point, Oregon today or browse our website for more information about our specialty grocery items or natural dog food.